Following the success of the initial LIVE Sight Village Online Information Event which took place in January, QAC are pleased to announce that another virtual event will be taking place live on Tuesday 20th, Wednesday 21st & Thursday 22nd April.
Over the three days, the event will have a focus on showcasing some of the latest technologies, and offer up to date information from a selection of regular Sight Village exhibitors. There will also be new information regarding the Sight Village person to person events that are taking place over the summer, with an outlined plan of action to let you know what actions are being taken to ensure the events are COVID secure.
To access the event, follow the relevant links below::
Day 1, Tuesday 20th April: tune in here
Day 2, Wednesday 21st April: tune in here
Day 3, Thursday 22nd April: tune in here
Brib were delighted to receive an update from one of the charities we support, Queen Alexandra College, in the form of their summer newsletter. This highlights some of the fantastic work they have been doing as well as their progress during the lockdown.
We have received a number of enquiries about the Charity Commission report regarding the Royal
National Institute of Blind People and therefore wish to make the position of BRIB clear. BRIB is an
independent charity and is not linked in any way to the RNIB. We have read the report from the
Charity Commission regarding the RNIB with interest to ensure that any learning points are acted
upon in our own capacity and that the failings outlined in the report are not present in our own
activities.

BRIB does not provide direct services to disabled people, instead providing financial support to
charities that do, and in particular to Queen Alexandra College and Focus Birmingham who are
linked charities. Both of these charities have excellent safeguarding records and are also reviewing
the report.
We were pleased to help support Focus Birmingham to purchase a state of the art Optical Coherence Tomography (OCT) machine, which has now been installed at their Harborne site.
The Sight Loss Support Service at Focus Birmingham delivers a high quality vision rehabilitation service that supports in excess of 1,500 people with visual impairment per year to make the best use of their residual vision.
Focus Birmingham's Sight Loss Support Services Lead, and Lead Optometrist, Andrew Miller commented, "I am absolutely delighted to have our new OCT machine installed. The purchase of an OCT machine will greatly enhance the service that we can provide here at Focus Birmingham. It will enable us to detect problems even earlier, preventing further unnecessary sight loss in those with low vision.
At this time when we are looking to re-open up our clinics, the OCT machine can help us to more accurately understand, monitor and assess the changes due to eye disease. With this latest development in imaging equipment we can make more precise diagnosis of changing eye conditions, and more accurate referral for those needing treatment from the hospital eye departments. At a time when the NHS services are stretched, having an OCT means that we can manage our patients better in our clinic, only referring patients who would benefit from treatment, thus freeing valuable hospital clinic time.
We are incredibly grateful to BRIB and HSF who have enabled this vital purchase, as we know it will make a huge difference every day to the people we support."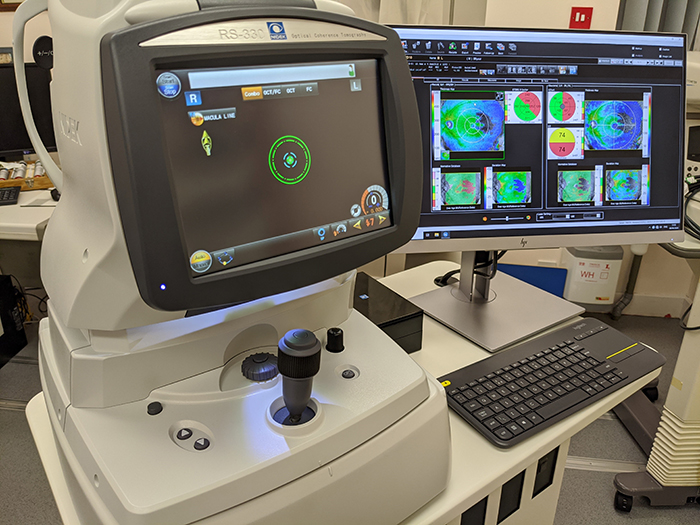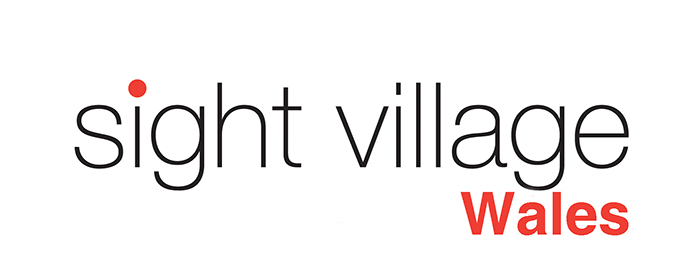 Queen Alexandra College (QAC) are excited to announce that their Sight Village Roadshow will be coming to Cardiff, Wales for the first time ever on April 22nd 2020, taking place at the All Nations Centre, Cardiff, CF14 3NY.
Sight Village events enable visitors to find out more about the latest technology, equipment and support services available to people who are blind or partially sighted. If you or a family member have a visual impairment it could be of great help to visit the show.
The event also welcomes a wide range of professionals that support people with visual impairments and businesses looking to better meet the needs of their employees and customers.
Doors will open at 9.30am until 3.30pm and the event will be FREE to attend.
For more information about the event and to book your free tickets, please click here!